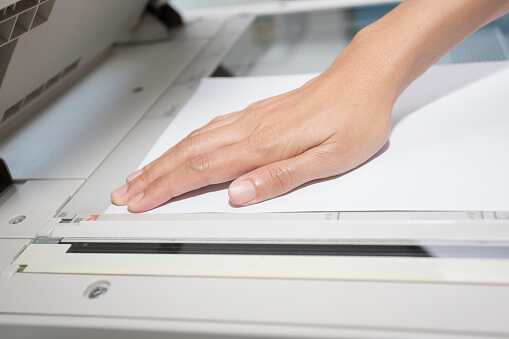 23 Jun

The Benefits of Having an Office Scanner

When you think of the latest technological equipment, an office scanner might not be the first thing to come to mind. However, these units can still improve the workplace in a multitude of different ways. Keep reading for a look at the benefits of having an office scanner.

Saving Paper

In today's society, going green seems to be more important than ever. One way you can do this is by limiting your paper use. If you want to reduce your office's carbon footprint while saving money, it's a good idea to use a scanner. This piece of equipment lets you take a physical document and make a digital copy. You can make an endless amount of copies of this same document once it's on your computer, and you can share it with your coworkers over the Internet.  

Easy Searching

Reading through a 50- or 100-page manual to find what you're looking for can take forever, but a scanner can simplify the process. When you scan a document and upload it to your computer using the right software, you can easily search through it to find the chapter or keyword you're looking for. This will save time in addition to cutting down your paper costs and your carbon footprint.

Backing Up Your Files

The more important a document is, the more important it is that you have several copies of it. If you want to make copies of your files without having to waste the paper, you can simply scan them. This way you can rest assured that you won't lose the only existing copies of your important documents.

If you're in need of a scanner in Tucson for your office, you can always call Arizona Business Equipment at (520) 888-2679. You can also stop by our offices or check out our website to learn about our copier and printer leasing services.