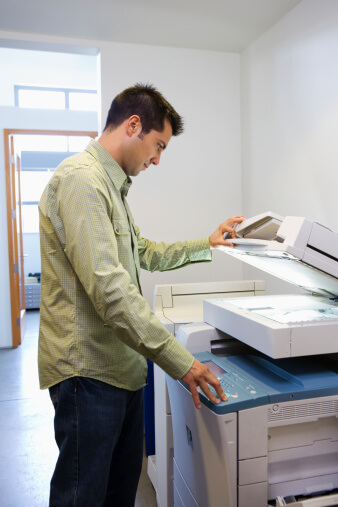 16 Nov

How to Create a Maintenance Contract that Fits Your Business

Whether you are looking for scanners, printers, or copier leasing, it's a good idea to discuss maintenance contracts with your office equipment rental service. Choose a reputable service that deals with the specific types of equipment you need, and make sure you find a plan that fits your budget. Continue on for more on creating a custom maintenance contract.

Find a Quality Service

No matter what type of maintenance contract you plan to draw up, make sure you choose the right company to work with. Your office equipment rental company should have different options that can meet your needs as a business, and you should never feel backed into a corner. Quality maintenance keeps printers, scanners, and other business equipment in top shape for as long as possible, and it should be a qualified professional who performs it.

Consider Your Office Equipment

Not every company that will offer you a maintenance contract specializes in exactly the same areas. If you're looking for printer or copier leasing and you want to keep your unit maintained while it's in your possession, make sure the company you work with specifically deals with these pieces of equipment. One of the benefits of having a maintenance contract is the peace of mind that comes with it; if you run into any trouble with your equipment, you can all the pros and have them take care of it.

Look at Your Budget

There is typically some degree of leeway when you sit down to discuss a maintenance contract for your printer, scanner, or copier. Make sure you have an accurate idea of your finances so you can understand what level of care you can comfortably invest in.

Not every business benefits from the same type of maintenance contract, so call Arizona Business Equipment at (520) 888-2679 to talk about yours. Our specialties include scanners, printers, and copier leasing in Tucson. Visit our website for a closer look.