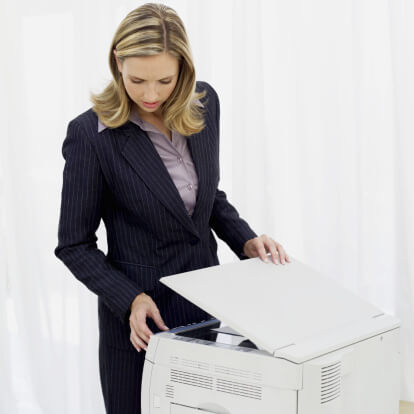 17 May

The Different Types of Photocopiers

Since the late 1930s, photocopying has made document duplication faster and easier for personal and business purposes. Today, there are many different types of photocopying equipment in use, from desktop solutions to multifunctional products that can copy, scan, and fax from a single machine. Understanding the different types of photocopiers available will allow you to make the right choice when it comes to your unique business needs.

Analog Copiers

Analog copiers are an older type of photocopying equipment that use mechanical moving parts to create copies. These copiers are currently being phased out of production because they are more prone to failure and cannot match the speed and added functionality of digital products.

Digital Copiers

Digital copiers have taken over as the current standard in copying equipment production. These copiers offer better speed, higher paper capacity, and added functionality over analog copiers, such as digital document storage and retrieval. Digital copiers are available in monochrome or color models, depending on whether you only require black-and-white copies or would like color copying capabilities.

Multifunction Copiers

With the advent of digital copiers came the ability for a single piece of office equipment to provide multiple functions. Thus, multifunction copiers can be used for a variety of purposes other than simple copying, often including printing, faxing, and scanning. Many multifunction copiers are also internet-ready, allowing you to transmit data via your business network for even greater convenience and functionality. Multifunction copiers are typically a larger investment in terms of purchase or leasing rates, but can replace one or more additional pieces of office equipment for a smaller physical footprint and even greater financial savings over the long term.

Are you looking for the right copier, fax machine, printer, or scanner in Tucson or Sierra Vista? Arizona Business Equipment can help you select the right product and create the perfect lease to help you save money and improve business efficiency. Please contact us by phone at (520) 888-2679 or visit us online to check out our full line of business equipment solutions.