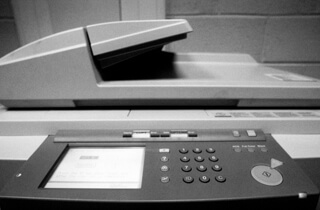 04 Feb

How to Get the Most Out of Your Copier

So you've recently purchased or leased a new commercial copy machine for your office—now what? If you've taken the time to select the right copier for your business, you'll want to do everything you can to keep the machine running smoothly in order to maintain the level of productivity and reliability you need for successful office administration. Here are some tips that will help you get the most out of your new office copier.

Clean on a Regular Basis

Simply keeping your copier clean can have a noticeable effect on the performance and quality of your new office copy machine. For example, wiping away dust, dirt, and fingerprints on the glass can prevent your copies from looking gritty and smudged. There are also special copier vacuums that clean out all the nooks and crannies inside the machine in order to keep the ink flowing clearly and consistently.

Load Paper Properly

When loading paper, be sure to follow the directions in the owner's manual or printed inside the copy machine. Improperly loading paper can lead to jams in the machine which overtime can affect the performance and reliability of the copier. How you store paper is also important, as damp and dirty paper is more likely to get jammed. For best results, store copier paper in a dry, humid-free location in the office.

Use the Right Ink and Toner

Using the proper ink and toner is crucial, especially when you have an expensive commercial copy machine. Consult with your copier leasing dealer to confirm that you are using the right ink and toner for the specific machine in your office. Using the wrong ink and toner can severely damage the copier and lead to subpar printed materials.

One of the benefits of leasing a copier through Arizona Business Equipment, besides the cost savings and the ability to have the most up-to-date technology in your office, is our customized maintenance contract takes the guesswork and effort out of protecting your valuable office equipment. To learn more about our copier leasing services in Tucson and Phoenix, call us at (520) 888-2679.