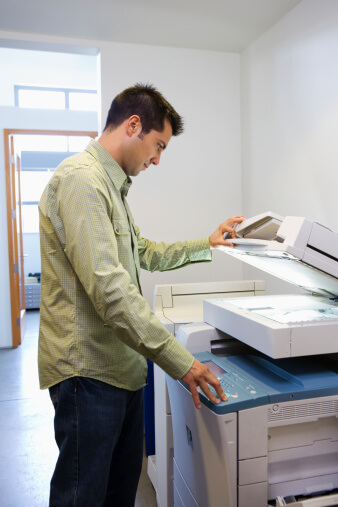 27 Jan

Why Printing Is Still Relevant for Businesses

Today's companies rely on computers and digital technologies to perform a great majority of their business tasks. However, there are many jobs around the office that still require the services of a printed. With printer leasing, you will be able to rent the equipment that you need to print out all of your most important documents and files. Here is a look at the top three reasons why printing is still relevant for businesses.

Printing Provides Direct Communication

When you communicate with a client or customer through a business screen, you will not be making a direct, physical connection. Printing still remains a terrific way to capture the attention of a customer and send a message about your business. Your customers are sure to notice the effort that you have put in to create a printed campaign.

Printing Does Not Require an Internet Connection

As you are creating a marketing campaign for your company, you may want to target those customers that are still not using email or social media. Printed materials will also come in handy when you are reaching out to clients that do not have a computer or other gadget close at hand. Overall, you can trust that your printed objects will be able to spread the word about your business, no matter where they are found.

Printing Offers a Unique Appeal

Printing out an advertisement, flyer, or other type of material will provide you with the ability to create a physical object that carries its own type of appeal. As you are creating your printed goods, you may want to incorporate textures, colors, or even scents that will capture the attention of your clients.

At Arizona Business Equipment, we can provide your business with quality printer leasing services in Tucson. Whether you are in need of a scanner, printer, or another piece of equipment, our team can help you rent the right tools for your job. Give us a call at (520) 888-2679 to receive a quote for your printer lease today.