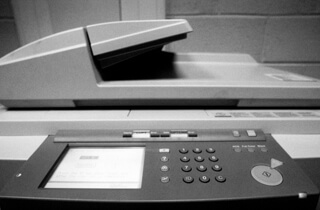 10 Jul

Signs Your Business Should Lease a Copier

Copiers are essential pieces of equipment for most offices from medical facilities to law practices. While it is a fact that you should have a copier to complete day-to-day activities, there is no rule stating that you need to purchase a copier outright to utilize this technology in your workplace. In fact, leasing a copier can be a great solution for many different businesses, because this plan allows you to trade in technology as new models come out while remaining on top of maintenance with ongoing professional repairs and upkeep for your copier. Keep reading to get a look at some of the top signs that leasing a copier is the right choice for your business.

Your copier frequently breaks down

A malfunctioning copier can cause a headache for everyone in the office, but leasing a copier allows you to seek repairs right away. Leasing contracts for office equipment include maintenance plans and repair services, so you never have to worry about your copier breaking down over and over again.

You have limited upfront capital

Though purchasing a copier can be a tax write off for your business later on, many companies do not have the funds to purchase equipment flat out. Leasing has no upfront costs; you simply make monthly payments for the duration of your lease contract. This can help you minimize upfront operational costs and make more accurate predictions for your monthly budget.

You need to stay ahead of the curve

Whether you are working in the fast-paced tech industry or you are in fierce competition with other local businesses, investing in new technology can keep you ahead of the curve. When you lease copiers and other office equipment, you have the option to upgrade more often without sustaining the costs of an entirely new investment.

To get a quote for a copier lease in Sierra Vista, Mesa, or Tucson, visit Arizona Business Equipment on our website, where you can also browse our selection of copier and printer solutions. You can also reach us by phone at (520) 224-1118.