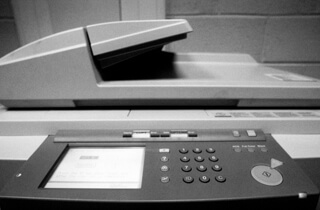 30 Jan

Signs Your Office Needs to Replace Its Copiers

Copiers in Tucson are still important office tools, and a faulty unit can frustrate workers and cause delays. While all copiers are prone to some kind of malfunction from time to time, there are a certain signs that indicate the end of your machine's working life. Here are a few signs that your office needs to replace its copiers.

Paper Problems

Paper jams will happen now and then, but at a certain point it will become a real problem. If you are having paper issues to the point where your production slows and your work suffers, it is likely time to think about upgrading your unit.

Outdated Unit

As high tech as your copier was in 2005, many newer and more efficient models have hit the market in the past decade. In order to ensure that your business is as competitive as possible, it helps to make use of the latest equipment. Even if your old copier gets the job done, you could be enjoying much more efficient production with a more current model. Many businesses lease their copiers so that they can return their units and pick up newer models as they come out.

Frequent Repairs

If you find yourself continuously putting money into repairing your copier, you might want to consider the cost of replacing it entirely. The desire to make the most of your office equipment is understandable, but a new unit can save you a number of headaches and keep business on track.

Does your office need to replace its copiers? Contact Arizona Business Equipment or visit our website. We are committed to high quality printer and copier leasing in Tucson, Sierra Vista, and Mesa. If you would like to learn more about our services, please do not hesitate to stop in and meet with us or call us at (520) 355-4801 today.