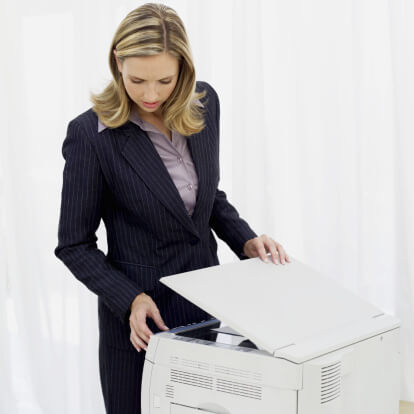 15 Sep

Signs Your Office Printer Needs an Upgrade

Your printer is one of the most important pieces of equipment in your office space. From printing out memos to creating brochures and more, chances are that your printer is used for many purposes throughout the business day. If your printer goes down, your operations could come to a halt while you are waiting for repairs. To help you avoid serious printer problems, here is a look at some signs that your office printer needs an upgrade.

You have recently expanded your workforce.

If your business has started to expand, you may have more employees creating a demand on your printer throughout the workday. If your printer is cued up with too many jobs, it may have trouble printing all of your documents efficiently. To help prevent a printer backup in your office, consider upgrading your equipment as you expand your workforce.

Your printed materials look strange.

As a printer starts to wear out, it may not longer produce prints that are both crisp and attractive. If your printed materials show signs of ink lines or fading, these symptoms may indicate that it is time to replace your printer.

You are experiencing frequent jams.

Paper jams can be a bane of any office environment. When your printer's paper feed becomes jammed, you will have to take important time out of your workday to repair the issue. A newly upgraded printer will be designed to avoid clogs and jams, thereby ensuring the efficiency and productivity of your business.

For additional information about printer leasing in Tucson, contact the team at Arizona Business Equipment. Since 2011, we have provided businesses throughout the local area with top rated printer sales and services, and we can get you set up with the quality equipment that you need to run your business. Give us a call at (520) 888-2679 to hear more about the printers that we currently have in stock.