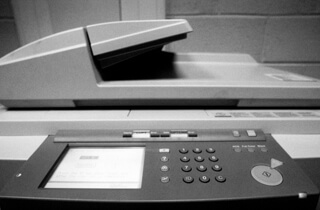 21 Dec

Which Copier is Right for Your Office?

Regardless of the size of your business, a copier can fill a valuable niche your office. Buying or leasing a copier is an effective way to improve productivity and lower overhead costs in your office by allowing you to make copies of documents easily and quickly for internal or external distribution. There are many different types of copiers available today—keep reading for tips on how to choose the model that best meets your business needs.

Copier Capabilities

Today, copying equipment is available with a range of functionalities, including digital copying options and faxing or scanning capabilities. Additionally, copiers are available with color and black-and-white capabilities, so consider which is most useful to you and choose a copier that offers exactly the functionality you need for the best return on your investment.

Copier Size

Copiers are also available in a variety of sizes. While full-size machines can hold more paper—and often other print media—at once, desktop copiers are a great solution for small businesses with limited office space that might become more cramped with the addition of a full-size copier. To choose the right copier size, you'll need to weigh job size capabilities against the available space in your office to select the machine that best meets your needs.

Copier Brand

It's important to choose a copier made by a brand you trust. You should also consider the ease with which you can get replacement parts, additional toner or ink, and even repair services. Choosing a brand with a good track record means getting greater service from your copier throughout its lifetime, rather than struggling to keep your copier afloat if parts or service are difficult to find.

Arizona Business Equipment offers a wide selection of copiers for sale and lease in Tucson, including EcoSys and Kyocera systems. You can browse through our selection of products or find out more about selecting a copier, fax machine, or printer when you visit us online, or call (520) 888-2679 for more information from our Tucson staff.